3. The Punch Brothers' versatility As Marcus Mumford joked, The Punch Brothers acted as de facto house band for the evening, playing alongside pretty much everyone. Yet it was during a performance of "The Auld Triangle," an Irish standard written for the 1954 play "The Quare Fellow," that The Punch Brothers (with help from Mumford) were at their best. The song also appears on the "Inside Llewyn Davis" soundtrack. 2. Carey Mulligan's off-hand charm. Mulligan plays a folk singer in "Inside Llewyn Davis", and got to perform a pair of songs during the concert, including "Didn't Leave Nobody But The Baby" and "500 Miles," the latter with Elvis Costello. "This has been done by everyone from Peter, Paul and Mary to, well, me. So please give me a big hand," Mulligan said before "500 Miles." Mulligan received one of the warmest ovations of the night, if not the loudest. That's because … 1. Dear, Lord: Rhiannon Giddens. The chances are a good many people haven't heard of Rhiannon Giddens, but that's probably going to change after "Another Day, Another Time" airs on Showtime. Giddens performed two songs, including a traditional Scottish tune, and earned the night's one in-show standing ovation. Watch above to get an idea of what Giddens sounded like (just amplify the stakes by Scott Rudin is sitting 10 feet away.) Check out the full "Another Night, Another Time" set list below: ACT ONE "Tumbling Tumbleweeds," The Punch Brothers "Rye Whiskey," The Punch Brothers "Will The Circle Be Unbroken," Gillian Welch, Dave Rawlings, The Punch Brothers "The Way It Goes," Gillian Welch, Dave Rawlings "The Midnight Special," Gillian Welch, Dave Rawlings, Willie Watson "I Hear Them All/This Land Is Your Land," Gillian Welch, Dave Rawlings, Willie Watson "Last Thing On My Mind," Stark Sands, The Punch Brothers "New York," Milk Carton Kids "Tomorrow Will Be Kinder," Secret Sisters, The Punch Brothers "Go Down Smooth," Lake Street Dive "Please Mr.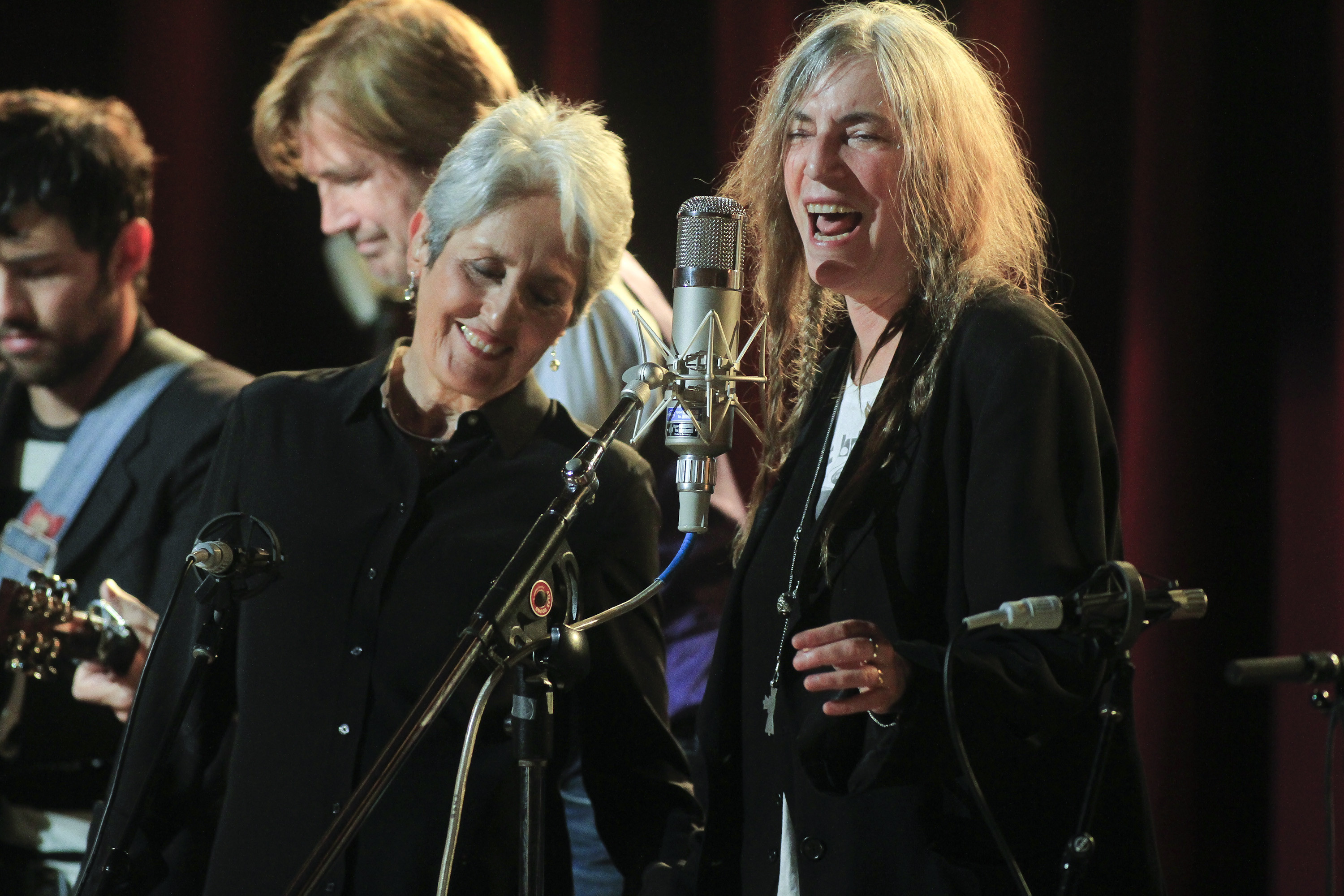 Amid these and other changes, Baltimore Concert Opera , founded by former Baltimore Opera singers, has managed to hang on and maintain a steady course. The organization, which just opened its fifth season, presents unstaged operas in the relatively intimate ballroom of the Garrett-Jacobs Mansion (Engineer's Club), with only piano accompaniment. An opera given in concert form without an orchestra is far more limiting than one without costumes or sets. But, at its best, this company is able to make the pared-down experience quite satisfying when assembling a cast that can make the music come alive. A good example came Sunday afternoon with a performance of Donizetti's endearing "L'elisir d'amore." Lately, Baltimore Concert Opera has been getting a useful benefit from founder Brendan Cooke's dual duties these days. In addition to serving as artistic director of the Baltimore ensemble, he recently became general director of Opera Delaware. Now, singers engaged for one can also perform for the other. Opera Delaware will present a staged version of "L'elisir" next week; cast and conductor, in effect, got the advantage of having a couple extra run-throughs of the piece in Baltimore. The singers had the score in their heads (no music stands for this performance, as has often been the case). And, having been through some of the staging rehearsals for Wilmington, the cast easily tossed in a lot of acting (and inter-acting) here. The performance was anything but a mere concert. I was especially interested to hear William Davenport again. The tenor showed unusual promise when he was a Peabody Conservatory student not that long ago.
Kennedy Center's lucky pre-shutdown timing: Makeover for concert hall, NSO black-tie gala
The gala concert was scheduled more than a year ago, so the $1 million repair and paint job (white, silver, and gold, which nicely matched the NSOs gleaming new organ) was completed over the summer long before a government shutdown threatened the national arts complex. Yo-Yo Ma and Cameron Carpenter. (Margot Schulman) The Kennedy Center has an unusual relationship with the feds: The government pays for the building, grounds and upkeep; private donations pay for performances, staff and other programs, explained spokesman John Dow. The shutdown contingency plans allow concerts, shows and educational programs to continue, but tours will be suspended and the building closed until an hour before evening performances. Of the centers 1,200 full and part-time employees, about 50 are directly impacted by the government going out of business. Supreme Court Justice John Roberts chats with Kennedy Center chairman David Rubenstein at the gala. (Margot Schulman) Which gave the annual NSO gala a certain fin de siecle vibe: VIP patrons (including Justices John Roberts, Ruth Bader Ginsburg and Anthony Kennedy) in gowns and tuxedos, a post-performance dinner and dancing in a candlelit tent, music lovers clustered around cellist Yo-Yo Ma, organ virtuoso Cameron Carpenter (steampunk classical in a mohawk, feathered Victorian cravat and rhinestone boots), and conductor Christoph Eschenbach. The gala, chaired by former General Dynamics president Jay Johnson and Sydney Johnson, raised $1.3 million for the NSOs educational programs. Oh, and Rubenstein has a proposal for those warring factions on the Hill. As all of you have heard, music can be beautiful, he said. It can soothe people and make them feel better.