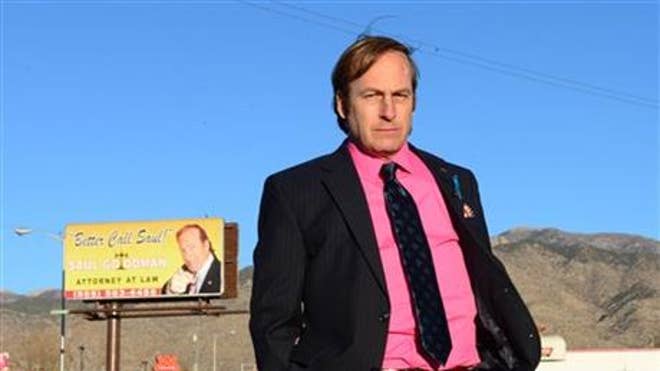 name and image from all its marketing and social-media, and stop using her name in promotional contests. Status: Still pending At Stake: The foundation says the real issue at stake is Julia Childs legacy, especially considering the chefs well-known stance against endorsing products, but its still in the midst of calculating how much money to ask for. Memorable Quote: Foundation spokesman Todd Schulkin: Given the value of todays food celebrities, the value will be in the millions of dollars. The Case of the Eleven-Inch Footlong At the beginning of this year, Subway came under fire when photos went viral of a customer rolling out a tape measure next to his supposedly foot-long Subway sandwich, and proving that his meal literally came up short. Lawsuits inevitably followed, with one lawyer estimating that the company essentially cheats its patrons of $142.5 million worth of food every year. Subway responded by pledging to tighten its standards and ensure that a foot equates to 12 inches in each of its more than 38,000 restaurants worldwide. Status: At the Subways request, the case was moved to the federal court system in May. At Stake: On Subways side, potentially hundreds of millions of dollars, and as-yet-uncalculated costs of instituting a new hoagie-measuring system. On the plaintiffs side, bigger sandwiches and, presumably, waistlines. Memorable Quote: Plaintiff Jason Leslie: They advertise in all these commercials, Footlong, Footlong, Footlong, and now I feel like an idiot. I cant believe I fell for that trick. The sandwiches are anywhere between a half-inch to an inch shorterI feel cheated. The Case of the Anus Burger In 2007, Carls Jr. got all anal when rival Jack in the Box rammed a stick up its butt in two TV ads that implied that Carls Jr.s much-touted Angus burgers were actually made from cow anus. In one, the Jack in the Box Pinocchio-like mascot refuses to point out where Angus meat comes from on a diagram of a cow. Instead, an actor makes a circular motion and says the word Angus in a suggestive way.
Sent! A link has been sent to your friend's email address. 19 To find out more about Facebook commenting please read the Conversation Guidelines and FAQs Fast-food drive-thrus are getting slower Bruce Horovitz, USA TODAY 6 a.m. EDT September 30, 2013 Fast-food seems to be slowing-down at the drive-thru as more complicated, new products clog up the food assembly line. Fast-food drive-thrus are getting slower and slower. (Photo: Photodisc/ Getty Images) Fast-food drive-thrus are getting slower and slower Too many complicated products are slowing things down Also, chains are trying to keep orders more accurate SHARE 534 CONNECT 154 TWEET 19 COMMENTEMAILMORE As if the fast-food industry doesn't have enough headaches, now it's got a new one: It's getting too slow. Never mind that its first name is "fast." The amount of time that consumers are spending waiting in lines at fast-food drive-thru windows is getting longer, not shorter, mostly due to the growing complexity of new products that the major fast-food chains are selling. This, according to 2013 Drive-Thru Performance Study conducted for QSR Magazine, a fast-food industry trade publication. The study, to be released today, also says that industry giant McDonald's posted its slowest-ever drive-thru time in the 15-year history of the drive-thru study requiring an average 189.5 seconds for the typical drive-thru customer to go from order to pickup. That's roughly nine seconds longer than the industry average, reports the study conducted this summer by Insula Research. The importance of the drive-thru business to the $299 billion fast-food industry cannot be overstated. Many major chains do 60% to 70% of their business at the drive-thru. That's even nudged so-called fast-casual chains like Panera to move into the drive-thru arena and increase the number of drive-thrus it opens. The industry issue that's slowing down service: menu bloat.
How Marcella Hazan Made Italian Food All-American
The comparisons between the two books were set in stone when Child's editor at Knopf, Judith Jones, took over Classic from another publisher (as she had done with Child's) and re-designed and publicized it. What the book really did was liberate cooks from the idea that the more you did to an ingredient, and the more butter or cream you buried it in, the better it was. Classic — classy — food could be quick and easy and made with what was lying around the bottom of the refrigerator or kitchen cabinet. Yes, Americans learned for the first time how to make pasta by hand, roll out sheets for ravioli, then cut and stuff them with long-cooked fillings, techniques that had seemed unthinkable before. But they also learned that the best way to roast a chicken is to stuff it with two cut-up lemons and an onion; the best way to serve the greatest American fish, striped bass, is simply to bake it over several layers of sliced potatoes; and that an elegant dessert was nothing more than sliced oranges dusted with sugar and left to chill. They learned they could make a pasta sauce in the time it took to boil the pasta, and that the sauce could be both meatless and tomato-less — all of this now commonplace, all of it then revolutionary. More than Child, and more than any popular writer before her, Hazan made cooks understand that recipes in books are just blueprints and the real architect is the cook. You can change up a sauce, or a whole recipe, depending on your mood and what you found — or didn't find — at the market. Improvisation was what a cook was expected to do, not an act of desperation. The Hazans also promoted a different understanding of a meal: one that began with something light and barely prepared, went on to a restrained pasta or risotto course, and then to a similarly simple meat with one or two vegetable sides–and ended with fruit, not dessert. That had never been part of the way Americans ate. And if it still remains beyond the weeknight habits of most people, the idea of a menu divided into many sections of small dishes was an outgrowth of the concepts the Hazans introduced — and a concept that rules in most new restaurants today, however apparently un-Italian.