UK banks 'leading funders' of Indonesia coal mining
Police in West Yorkshire, which has high Asian and Muslim populations, unveiled a hard-hitting video on September 29 featuring parents whose children have been victims of child sexual exploitation as part of its on-going " Know the Signs " campaign. Detective Chief Inspector Susan Jenkinson, the force's head of safeguarding, said that officers trying to combat child sexual exploitation did not approach this as an ethnic minority issue – yet were fully aware of the special problems faced by Asian and Muslim children. DCI Jenkinson said: "For me it's not a minority issue: there are people committing horrendous crimes against children, and it's the children that the police, social care and all the partner agencies and third-sector workers want to protect. "I don't want it to become a race or minority issue: it's something that we should all be looking at together to try and prevent it happening and get the people who are committing these offences to justice." The approach taken by West Yorkshire Police reflects a practice now gaining ground in this area that stresses multi-agency partnerships where officers work with a host of other bodies in local safeguarding units to identify and tackle the crime. In areas such as Bradford, this enables community leaders to help in ways that take account of cultural factors. Awareness is seen as key to reducing the risk of child sexual exploitation in minority communities, and groups such as Parents Against Child Sexual Exploitation (PACE) work alongside parents and carers of children at risk. The organisation has worked withMuslim and Sikh families where children have been victims,and some of the parents it has helped teamed up with West Yorkshire Police in its video. People are beginning to acknowledge that the problem of child sexual exploitation is much bigger than anyone ever was willing to acknowledge. -Fleur Strong, deputy chief executive of PACE Fleur Strong, deputy chief executive of PACE, said: "We are aware of children within those communities who are being sexually exploited and also acutely aware of the added difficulties and sometimes social restraints that these families are experiencing. We have families that have been targeted who are in the British Muslim communities – and we know the difficulties they face." Strong acknowledged that although her organisation has been campaigning for years, frontline public services have only recently begun to consider this a priority. "In terms of police awareness, social services awareness, local government awareness, there is without doubt a catch-up game going on where people are beginning to acknowledge that the problem of child sexual exploitation is much bigger than anyone ever was willing to acknowledge." She praised to the innovative approach taken by the Bradford Safeguarding Children Board (BSCB) , the local agency responsible for child protection issues, whose strategy includes working with the mothers of potential victims of exploitation – but also potential perpetrators. The BSCB's seven-point plan for addressing child sexual exploitation aims, among other things, to ensure that perpetrators receive treatment programmes to minimise their chances of re-offending.
UK retailers remove 'staggeringly offensive' mental health costumes from sale
Ed Davey, speaking at the Royal Society yesterday, said that the UK would have to face up to its historical responsibility for climate change when considering the sticky problem of how much carbon dioxide each country should be allowed to emit in the future. Clearly we have to take, as a developed country and one of the historic emitters of lots of carbon, we have to take the cuts and the deepest cuts, he said, adding: That is part of our policy. Davey was speaking alongside Thomas Stocker, who co-chaired Working Group 1 of the fifth IPCC report , launched on Friday in Stockholm. In the report, scientists agree for the first time on a carbon budgetthe amount of carbon that humans can emit before temperatures tip over the 2C threshold, which is acknowledged to be the level at which the climate change impacts would become catastrophic. According to the report ( PDF P.20 ), the climate can absorb approximately 1000GT of greenhouse gasesof which humans have already used up about two thirds. The carbon budget is a controversial addition to the report, which scientists and governments stayed up debating into the early hours of Friday morning. While the report stops short of recommending policy, it implies that countries must allocate this carbon budget in a way that is fair and equitable. While Davey said he didnt know exactly how much the UK ought to be entitled to, he said that, as a concept, it fitted well with existing UK policy, which sets new emissions reductions targets to be met every five years. The UK Climate Change Act established a target for the UK to reduce its emissions by at least 80% from 1990 levels by 2050. I think one of the attractive things about the carbon budget is it fits very well into the carbon budget we have in the UK, he said. Were committed to reducing our emissions, and that really is the plain answer. Our carbon budgets are all about reducing our emissions. We know that some countries are still going to have to increase them [emissions] over the next few years, and hopefully it will peak soon and start coming down. He also added that the UN climate meeting in Paris was a huge opportunity in terms of reaching a worldwide agreement, particularly when driven by new leadership from China on climate change, and warned against becoming disillusioned with the state of international negotiations. He said: Im worried there are people who have been campaigning a long time in this area who are disillusioned themselvesI think there is a view out there that internationally we can never come to an agreement. I think thats wrong. We can do it. Related News
UK will face "deep cuts" to meet global emission budget
Here as in so many fossil fuel projects across the world, the invisible hand of UK finance is at work. We have to stop our banks pouring billions into dirty energy that fuels climate change and ruins local peoples environments and livelihoods. And we have to stop destructive fossil fuel companies accessing UK investors money by listing on the London Stock Exchange. Indonesia is the worlds largest archipelago and the fourth most populous country (after China, India and the US). It is home to some of the worlds last great rainforests on the islands of Borneo, Sumatra and New Guinea, but it is also home to large reserves of gold, tin, copper and bauxite as well as coal, oil and gas. The report claims that 83% of coal produced in Indonesias top coal province on the island of Borneo is mined by companies part-financed by UK banks. Indonesia currently exports about 77% cent of its coal, mostly to other East Asian countries but Europes share of Indonesian coal exports has fallen from 14.9% in 2006 to around 5% in 2011. Money According to the findings in the report, Barclays has loaned 127 million to Bumi Resources, owner of Indonesias biggest coal mine. Barclays, alongside Standard Chartered, RBS and Lloyds have offered a total of 6.3 billion since 2009 to London-listed mining giant BHP Billiton. Standard Chartered, the UKs second biggest bank, has lent more than any other bank in the world. The WDM had produced a report recently about RBS loans to fossil fuel companies saying the state-owned banks true carbon emissions were revealed to be 18 times the total emissions of Scotland. In the current report it quotes RBS as saying that in 2012, 68% of its structured lending to the energy sector was to renewable projects. This may be true, but this kind of lending typically accounts for only a tiny fraction of a banks overall investments, making this less significant than it appears at first glance, says the report.
Scottish independence 'won't harm UK economy'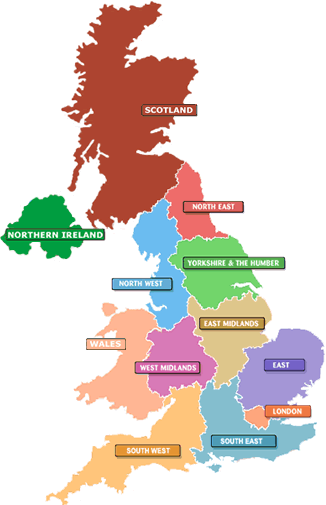 STORY HIGHLIGHTS Walmart subsidiary Asda and retailer Tesco were selling mental health themed costumes The British retailers apologized and withdrew them from sale after a social media outcry Mental health charity Mind said the sale of the costumes had been "extremely misguided" Soccer player Stan Collymore tweeted about the effect of mental health stereotypes (CNN) — British retailers have removed "psycho ward" and "mental patient" Halloween costumes from their online stores after criticism that they were offensive to people with mental health conditions. Walmart subsidiary Asda showed a man in a blood-stained white coat brandishing a meat cleaver to advertise its "Mental Patient Fancy Dress Costume." Tesco's advertisement for its "Psycho Ward Costume" showed a man in an orange boiler suit branded "PSYCHO WARD" brandishing a hypodermic needle and wearing a mask similar to that of Hannibal Lecter in the film, "The Silence of the Lambs." An Asda spokeswoman offered the company's "sincere apologies for the offense" the costumes had caused. "This was an unacceptable error and the product was withdrawn immediately," she said in a statement. "We take our responsibilities very seriously which is why we will make a sizable donation to Mind." Tesco also issued an apology, saying in a statement: "We're really sorry for any offense this has caused and we are removing this product from sale." Mental health charity Mind welcomed the withdrawal of the costumes, saying the retailers had shown themselves to be "extremely misguided" by offering them for sale. Slept in. Have @asda withdrawn their 'mental patient fancy dress' costume or are we going to organise a protest at HQ? #timetochange Alastair Campbell (@campbellclaret) September 26, 2013 Alastair Campbell "It is staggeringly offensive to the one in four of us affected by mental health problems and our families and friends, and troubling that some businesses are still so out of touch with the public mood," spokeswoman Sue Baker said in a statement . However, Baker said the outcry the costumes provoked on the social media site Twitter was encouraging. "We hope this will urge Asda, Tesco and other retailers and manufacturers to review their processes and consider taste and decency on mental health grounds, to avoid fueling stigma and discrimination that are so damaging for large numbers of the population," she said. Mind and the group Rethink Mental Illness run the Time to Change campaign to challenge mental health stigma and discrimination. One of the campaign's supporters is Alastair Campbell, who was former UK Prime Minister Tony Blair's media chief and who has publicly spoken of his battle with depression . Campbell was among those who tweeted his displeasure at the "brutally stigmatizing outfits." "@asda and @tesco should sign up for one of the @mindcharity @Rethink_ @TimetoChange mental health training courses," he tweeted . Campbell alleged that Amazon still carried mental health patient costumes and called for people to tweet the company, asking it to withdraw them. But in response to an inquiry from CNN, an Amazon spokesperson said: "The item you refer to is not available on Amazon.co.uk." Soccer player and broadcaster Stan Collymore who has also spoken out on depression, also took to Twitter to criticize the stereotype he said Asda and Tesco's costumes had promoted. Collymore tweeted: "Do you actually realise how many people are hanging themselves because of being frightened of the stigma?
A CFD contract for difference is a contract between an investor and an investment bank or a spread-betting firm. At the contracts end, the parties exchange the difference between the opening and closing prices of a specified financial instrument, such as shares or commodities. Fund managers from 200 of the Citys major investment houses, managing assets in excess of $10 trillion (6.2tn), were polled as part of the firms Intellectual Capital Report. The prevailing City opinion is that the rUK England, Wales and Northern Ireland economy would not suffer, and is most likely to prosper in the event of a Yes vote in next years independence referendum. More than two-thirds of investors believe the rUK economy would not be adversely affected by Scottish independence, the polling by Populus found. Nearly half said the UK economy without Scotland would emerge stronger, with a further quarter stating there would be no impact on the UK economy should Scotland leave. Only 25 per cent said the UK economy would be marginally worse off without Scotland, while eight per cent said it would be significantly worse off. SNP Treasury spokesman Stewart Hosie said last night: This survey, which builds on the recent British Chambers of Commerce report that showed most businesses are unfazed by the referendum, gives a good insight into what businesses know not what politicians in the Project Fear No campaign assert. The anti-independence campaigns myths that the referendum would harm business have yet again been shown up as nonsense by the industry themselves just like their scares over inward investment and roaming charges. A Yes vote will allow Scotland and the rest of the UK to both stand on our own two feet taking our own decisions, and working together on issues of common interest. But a spokesman for the pro-Union Better Together campaign insisted the UK is stronger with Scotland inside it. The views of people in the rest of the UK are important, but this is a decision about Scotland to made by people in Scotland, he said. Most people know that we are better and stronger together, when we pool and share the resources of people across the UK. The authors of the report said some business leaders in England would welcome Scottish independence. Nick Lewis, head of trading and market risk at Capital Spreads, said: Far from fearing a divorce from Scotland, fund managers appear eager to wave them off, anticipating, if anything, a boost for the remaining Union.